Mahalo Nymph. Shared from AZWanderings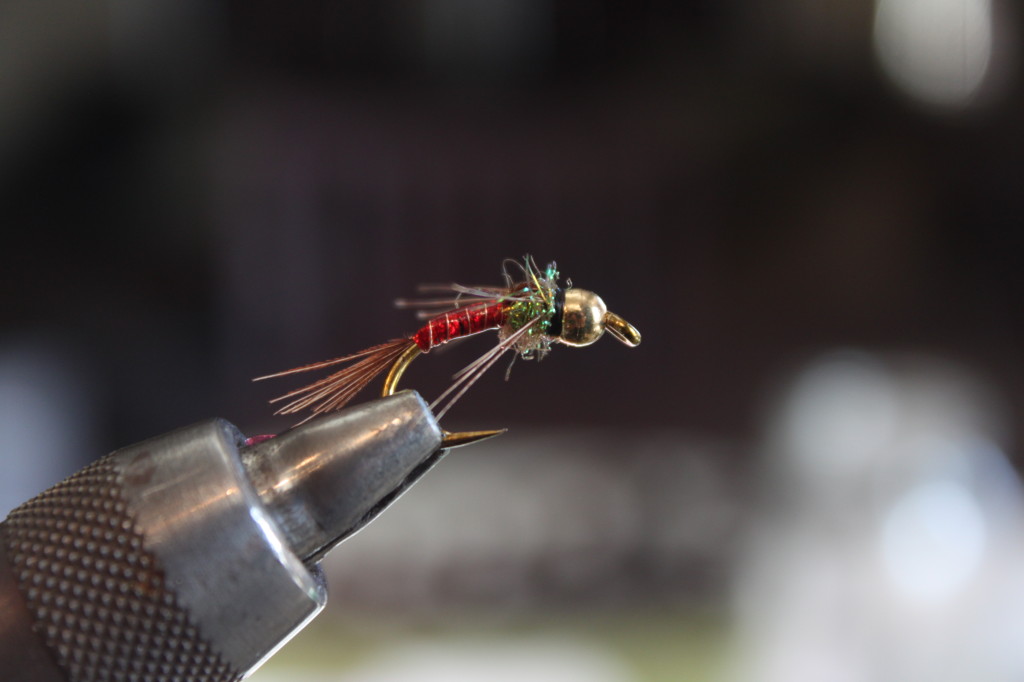 Ben over at arizona Wanderings posted a tutorial on a cool nymph, the "Mahalo Nymph" I love versatile nymphs like this because its easy to tie them in the full gamut of sizes from giant all the way to tiny.
Check out the post on azwanderings here
. I love Ben's site he does a great job. If you love fly fishing and wing shooting you gotta check it out.
Here is a blurb from his post.
When I started doing research for flies for Pyramid Lake, the Mahalo Nymph kept popping up on every Pyramid Lake fly list that I read. After some more research I found some pictures of what the Mahalo Nymph was supposed to look like and made a stab at trying to recreate it with the materials that I had at hand. Although I'm looking......