Gotta Have It Gear
For those of you who know me, and if thats the case, probably ridicule me for it...I am a gear head. If its new, awesome, or expensive I just have to have it. There is a huge amount of the gear I have that I just need for my guiding purposes but some of it is just luxury. I have made a resolution to be better about it but with that said there is a great amount of junk that needs to be replaced yearly because as many of you know, guides just plain wear shit out.
I wanted to share with you the new hot ticket items I will be donning or pimping out this next season because some of it is a little inconspicuous on the market right now because it will be released in 2015. Some of them are already out. Here goes...
1. Fishpond Sushi Roll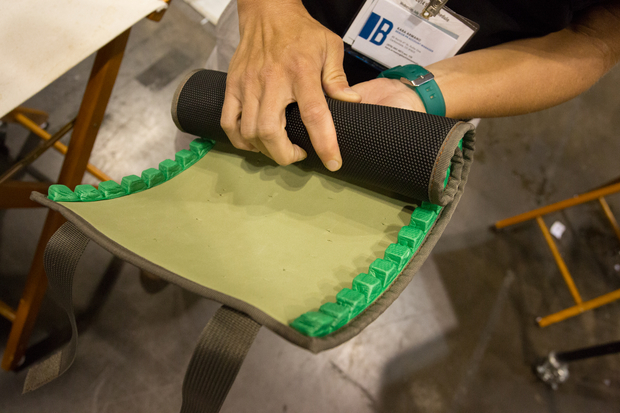 This sick new "fly box" is basically a foam box for big flies that you can roll up like a sleeping mat, its gunna retail for around 30 bucks and fit into boats and packs a lot better than the big boat boxes we use. The teeth on the sides allow for air passage to avoid damp storage
2. Umpqua Tailgater Organizer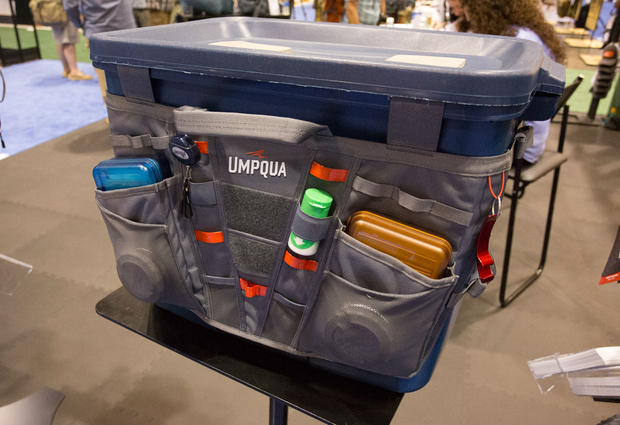 This sweet rig is a beautiful organizer that is designed to fit on the rubbermaid totes so many of us have stashed in our trunk with all of our fishing gear dumped inside. Its also rumored to fit Yeti coolers. I can't wait for this thing to come out.
3. Rio InTouch Gold Line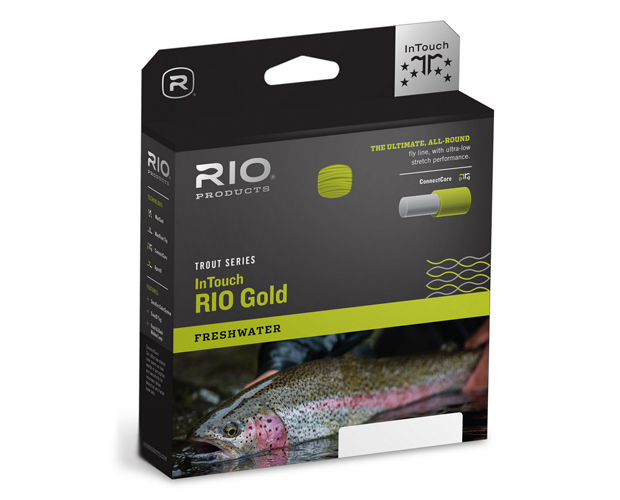 The best-selling trout line RIO has ever made, the RIO Gold, is now available with RIO's unique ultra-low stretch

ConnectCore

. The RIO Gold has a taper design that gives incredible loop stability at distance and a front taper that delivers perfect presentation of flies between sizes #2 and #22. The ultra-low stretch

ConnectCore

provides groundbreaking levels of sensitivity for intuitively better cast timing, easier line lift and sharp, precise mends. Lack of stretch also means enhanced detection of subtle takes and faster reaction time when setting the hook. The long head is ideal for the river fly fisher, and for controlling the fly at range
4. STREAMtrekkers
STREAMtrekkers will keep you from falling when fishing in fast-moving rivers and streams. The patented Diamond Bead design has hundreds of biting edges that grip in all directions for sure traction on rock, moss and slime. The beads, made of case-hardened steel alloy, are strung on extremely durable steel aircraft cable. The tough rubber outer band adapts to all types of footwear and provides a secure fit. STREAMtrekkers can be worn over rubber and felt-soled fishing shoes, as well as wading boots. The simple-to-use design can be easily cleaned to stop aquatic invasive species transport.
5. Smith Creek Rig Keeper
The
Smith Creek Rig Keeper™
is the dropper rig system that allows anglers to easily carry multiple hook rigs that are held securely and protected from damage or loss by its patented exposed ribs. It holds all types of dropper rigs; Czech, truck and trailer, dry fly and dropper, multiple wets, even works with salmon and steelhead setups. But whatever the style it holds leaders and rigs without tangles and it's quick and simple to use.
6. Fishpond Headgate Tippet Holder
The Headgate Tippet Holder has a spring-loaded hinge to easily add and remove up to seven tippet spools. Anodized aluminum ensures durability and the retractor/lanyard attachments means anglers can clip this to a pack, waders or anywhere else. As an added bonus, the Headgate has a replaceable razorblade line cutter so the days of searching for nippers to cut tippet are gone
7. Fishpond Wildhorse Tech Pack
Ive been struggling for many seasons to find a good chest/backpack combo. Ive failed. I have tried it all but it
doesn't
look like I will find something to fit the bill. A lot of them work well for day fishing but for guiding I
cant
carry
enough stuff in an organized fashion. With that said it looks like its back to the vest. And this baby is the best. The crown jewel of the Fishpond vest line, the Wildhorse Tech Pack is actually a vest and backpack rolled into one. It has all the front facing pockets you'd ever need to store and easily access your gear, plus two of the guide-favorite drop down fly benches with replaceable foam inserts. Then you move back, where a 1,300+ cubic inch backpack holds you rain gear, hydration bladder, and of course lunch. Nevermind getting hot either - the entire pack is lined in comfortable cool mesh.
8. Simms G4Z
I love Simms, in my opinion they make the best products out there in the wader department. I buy a new pair every year which may seem like a lot to some but with the wear and tear I put into waders its necessary. The reason I don't wear this pair yet is because I am one of the last holdouts being skeptical about waterproof zippers. But after watching my fellow guides put these things through the ringer I no longer have doubts that the zipper hold back water.
9. Simms G4 Pro Wading Jacket
Im undecided on if this will make it to my bag this year, I wear their ProDry now but I want something a little shorter and my pockets are starting to have some trouble. This is a great product and the only thing holding me back is the price tag but with Simms, as always...you get what you pay for. Ill probably end up with it.